I'm a Brooklyn, NY-based animator and professor, with an MFA in Digital Media from Lehman College. Professional animation industry experience includes Cartoon Network's Sheep In The Big City and Codename: Kids Next Door, as well as Disney's Little Einsteins.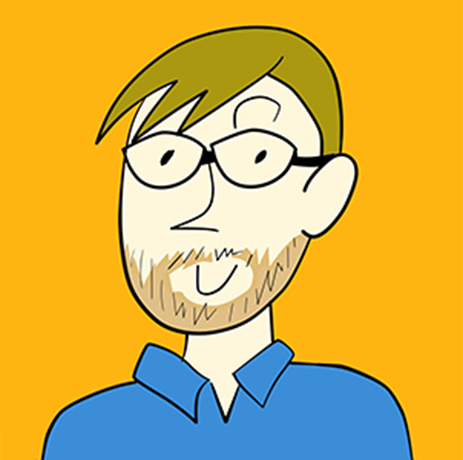 Freelance projects include music videos for Sufjan Stevens (Put the Lights on the Tree) and the Danielson Famile (Idiot Boksen.) My original short animated films include the award-winning Don't Smash, starring My Brightest Diamond's Shara Worden as the voice of the bunny. Don't Smash has screened in kids film festivals in the U.S. and internationally, and I've done Q&A sessions at the Brooklyn Academy of Music. My most recent work is a self-released graphic novel for kids, The Bug Zapper, an animated version of which was selected for the 2016 San Diego Comic Con Film Festival.
I'm an Assistant Professor of Animation at Kingsborough College in Brooklyn. I've also taught at Cooper Union and Queens College. Children's classes have included animation and cartooning classes at the Brooklyn Design Lab in Brooklyn, NY and Creative Summer at the Mead School in Stamford, CT.
For even more of the nitty-gritty, check out my interview with HTML Giant.